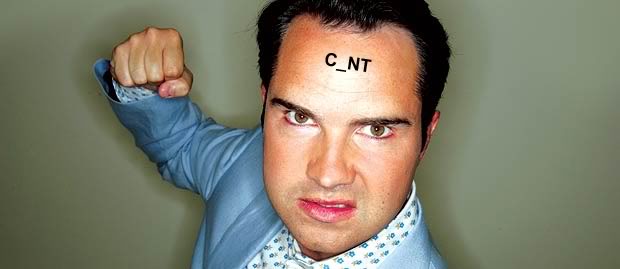 If there's one television format that seems completely irrepressible it's the Top 100 list. No matter how many times you think you've seen all the classic singles, movies or albums there are to see, a major network (Channel 4 being the main culprit) will inevitably wheel out a new 4-hour, Jimmy-Carr-voiceovered showcase for their Wednesday night line up. The latest such offering comes from music broadcasting granddaddies MTV, who've restricted their '˜Greatest Album Ever' list to records released since the channel's inception in 1981. The results are, as ever, fairly predictable:
10. Amy Winehouse '" Back to Black
9. Arctic Monkeys '" Whatever People say I Am, That's What I'm Not
8. U2 '" The Joshua Tree
7. Oasis '" Definitely Maybe
6. Oasis '" (What's the Story) Morning Glory?
5. Nirvana '" Nevermind
4. Radiohead '" OK Computer
3. Guns 'N' Roses '" Appetite for Destruction
2. Craig David '" Born to Do It
1. Michael Jackson '" Thriller
Wait'¦ sorry? I'm not sure I heard that correctly. What was number two? Surely you meant Like a Prayer, or Paul's Boutique, or The Queen is Dead, or Doolittle? No? Seriosly? Born to do it?

Don't get me wrong, I'd be the last person to put into question the musical ability of Craig David. Whatever you think of him, he is a talented musician and no amount of Bo! Selecta parodying can change that. Born To Do It is also a great album and one that I spent many hours of my youth enjoying. But come on, you might as well call Shaggy's Hot Shot one of the greatest albums of the last thirty years and have done with it.
You wouldn't catch Thom Yorke grabbing his crotch like that, or Michael Jac'¦ oh, wait…
So what happened?
The shortlist was decided by Trevor Nelson, Zane Lowe and Edith Bowman (They were all together in the same room? Where's a natural disaster when you need one?) and then it was up to the public to vote for the final countdown. So basically, it's your fault. Yes, you.
Luckily, we're all intelligent (and internet-savvy) enough to understand that this vote has obviously been manipulated, either by diehard David fans or self-styled internet anarchists like /b/ (if you've got no idea what I'm talking about, don't worry, that just means you're not a nerd). Last year, as a result of the Rickrolling internet phenomenon, Rick Astley won Best Act Ever at the MTV Europe Music Awards, after thousands of '˜fans' flooded the online vote. Any sensible person can see that the same thing has happened here.
Thank God then, that Craig David himself is by no means a sensible person. Speaking to BBC Newsbeat last week, David said that he didn't think the vote had been biased, and that the album '˜meant so much to British music at the time, it was a whole movement.'
Obviously, he went on to talk about his experiences with the Apollo 11 space mission, what it felt like to defeat Muhammad Ali and how he coached the England squad to World Cup glory in 1966.
ALSO THIS WEEK: Have you seen this Youtube video? It's well funny.