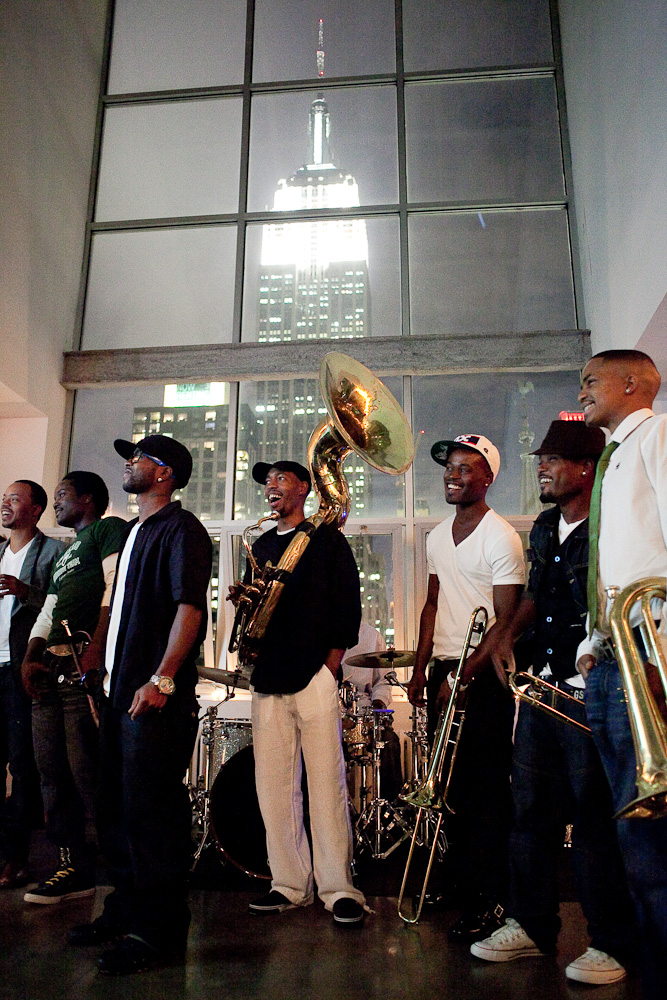 The Hypnotic Brass Ensemble are 8 brothers who's father (Phil Cohran) played in the experiential outer-planetary jazz outfit Sun Ra. They started busking in Chicago, and now tour the world with a brass band amalgamation of Hip Hop, Jazz and AfroBeat. Their most recent EP "Heritage" is out on Irish label Choice Cuts and was recorded while they were stuck in Dublin after a gig due to the Icelandic ash cloud.
Any more questions…?
OH! and there's a track on "Heritage" that is a cover of an Outkast track. The name of which I can't remember, but it's definitely Outkast.
click here to download