Wait, are you stupid? Did you think your relationship was going to last with a piece of tail like that traveling all over the world being worshipped on a stage? Are you familiar with math? Hundreds of thousands of eligible bachelors are seeing her at her very best. THEN she's hanging out with bored best pals on the road talking about everything that's wrong with her life. Of course you're getting dumped, dummy. All you can do now is brace yourself.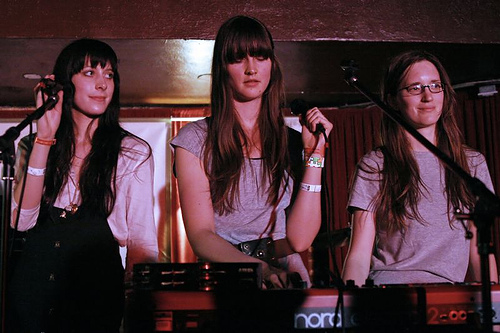 1- THE CHICK IN THE MIDDLE FROM AU REVOIR SIMONE
Even if you guys are engaged, it's time to come to terms with the fact that you're dumped. Their van is going to swerve off the road in Winnipeg and she's going to reevaluate her whole universe. You weren't there for this transition and that means you're part of her past now. Goodbye.
Video: "Sad Song"
2- THE BASSIST FROM FUCKED UP
Come on shithead. She's sitting on a tour bus with dudes 10 months of the year. It's a locker room on wheels. Please know that when they're in Paris, she's going to get way too drunk and French a dude. She'll call you crying the next day and explain how little it meant but what are you going to do now? The trust has been broken.
Video: "Son the Father" instore.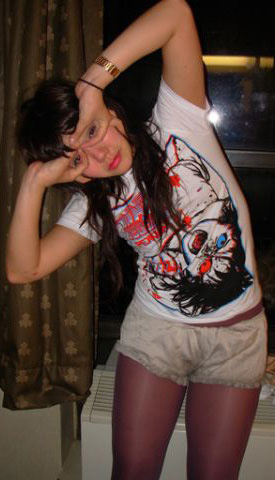 3- THE ASIAN CHICK IN CSS
I think she's married to that Klaxons dude so I'm not sure you're even right about you two being an item but if you did manage to squeeze a night into her… Wow. You tasted the Holy Grail of poon and that is an honor you will take to the grave. Please don't ruin it by trying to contact her again. She's having way too much fun.
Video: "Move"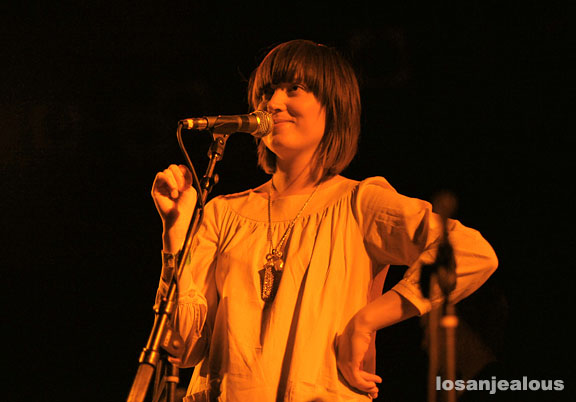 4- THE SINGER IN TAKEN BY TREES
Yeah, I know she's a Goddess. Thanks for the heads up. My eyeballs let me in on that secret months ago. One thing you'll notice about incredibly ethereal 10s who travel the world is they tend to get swooped up. In this instance it was by someone else in the band when there was a huge fire at the venue in Kansas City. There was smoke everywhere. He saved her life. All you ever did was buy her a magazine. You're dumped.
Video: "My Boys"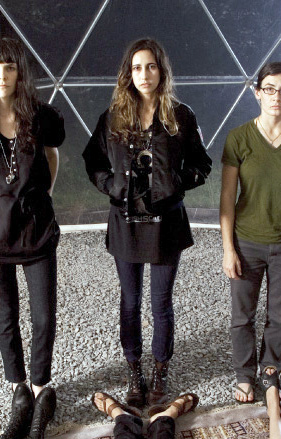 5- THE CHICK WITH THE SAD FACE FROM EFFI BRIEST
Sorry, I thought you were kidding. You think she's your girlfriend? Shit-for-brains, she's not even your friend. She can't be faithful to someone she doesn't even know exists. Jesus. She was flirtatious at Daddy's ONCE because she was bored. That's it. By the way, why don't you stop defining yourself by the people you think you're dating and go do your own shit for a change? You don't know how to do anything.
Video: "Some Song"
6- THE BLACK HAIRED CHICK IN DIRTY PROJECTORS
Her name's Angel you fuckwit. What did you think she was going to do, miss you? You think angels sit there in heaven going, "I wish Mark's big, fat, hairy ass was sitting on this cloud next to me so I could teach it the harp"? No they don't. They end up with some famous dude in another rival band that's a bit better than them. That's the way the universe works.
Video: "Stillness is the Move"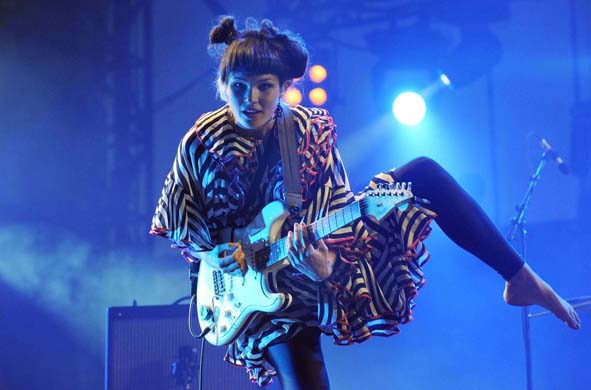 7- THAT CHICK FROM THE D0
Do you know what European women are? They're men. They do the same lying and cheating and eating-the-opposite-sex-alive thing that men do to women here in North America. Shitlips, she was fucking with you. She thinks you were an amusing way to spend a stupid night in a small city she'll never come back to. Stop talking about her. She doesn't even remember your name.
Video: "On my Shoulders"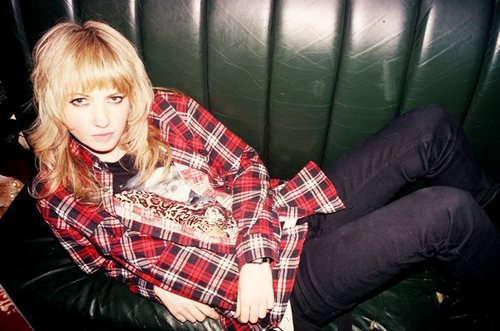 8- LADYHAWKE
You know what? I'm starting to think you're full of shit. Pip Brown is not your girlfriend. You didn't even fuck her. I'm going to have to treat this hypothetically and tell you: if you are dating a woman that IS a band in and of herself; if you're dating an M.I.A. or a Lady Gaga or a Joanna Newsom or a Regina Spektor or a Little Boots, or, yes, a Ladyhawke, the only way you're going to keep her is to be unfathomably famous, or so fucking rich you make Dodi Fayed look like he works at the DMV.
Video: "Paris is Burning"
9- THE CHICK IN SLEIGH BELLS
OK, this band's pretty new so here's my advice if you think there's a snowballs chance in Phoenix you're not dumped. Become the kind of asshole you hear about in Women's Studies classes and totally take over her life. Tell her touring and music makes her look fat and insist she stays at home 24 hours a day without talking to anyone - ever. You're still going to get turfed but you'll at least be able to prolong the relationship by like, a week.
Video: "Infinity Guitars"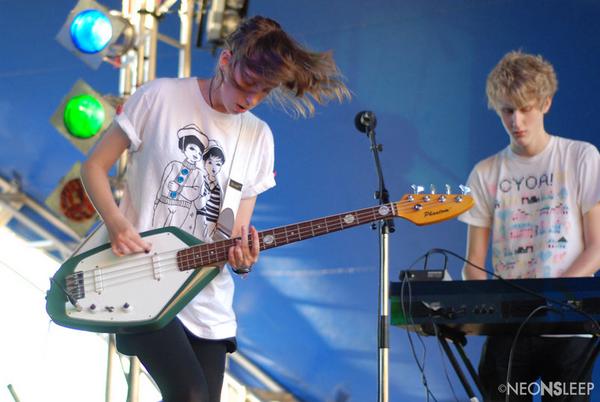 10- THE TALL, SKINNY CHICK FROM BANG BANG ECHE
Every girl in a dude band ends up with the singer. She's playing his songs, taking his cues, and watching him jump around all night with people screaming for his greatness. She's basically a really talented employee with a lot of respect for her boss. If you're dating her, you should either force the singer to become gay or smile and walk away.
Video: "As Thick as Thieves"
SIMULTANEOUSLY POSTED ON STREET CARNAGE.